The fifth installment of the Alphabet Anthologies, E is for Evil, is available now!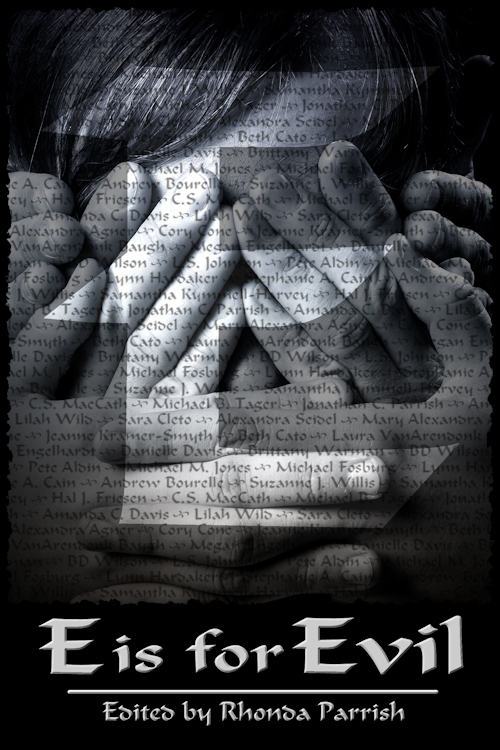 E is for Evil contains twenty-six individual stories which each shine a different light on the multi-faceted idea that is evil. Running the gamut from lyrical fantasy to gritty horror in these stories possessed toys, hellish bureaucrats, scientists with questionable morals, abusive partners and even lingerie sellers all take their turn in the spotlight.
Featuring fresh new stories from Michael Fosburg, Lynn Hardaker, Stephanie A. Cain, Andrew Bourelle, Suzanne J. Willis, Samantha Kymmell-Harvey, Hal J. Friesen, C.S. MacCath, Michael B. Tager, Jonathan C. Parrish, Amanda C. Davis, Lilah Wild, Sara Cleto, Alexandra Seidel, Mary Alexander Agner, Cory Cone, Jeanne Kramer-Smyth, Beth Cato, Laura VanArendonk Baugh, Megan Engelhardt, Danielle Davis, Brittany Warman, BD Wilson, L.S. Johnson, Pete Aldin and Michael M. Jones.